I build beautiful, functional websites for creative entrepenuers.
The biggest challenge most business owners face is converting visitors into actual clients. Your website is so much more than a pretty shop window. It needs to not only look visually appealing but work for you and your business.
If your website isn't integrated with social media, email marketing tools and you don't have a visually pleasing, cohesive brand, you're missing out on valuable potential clients that should convert without you lifting a finger.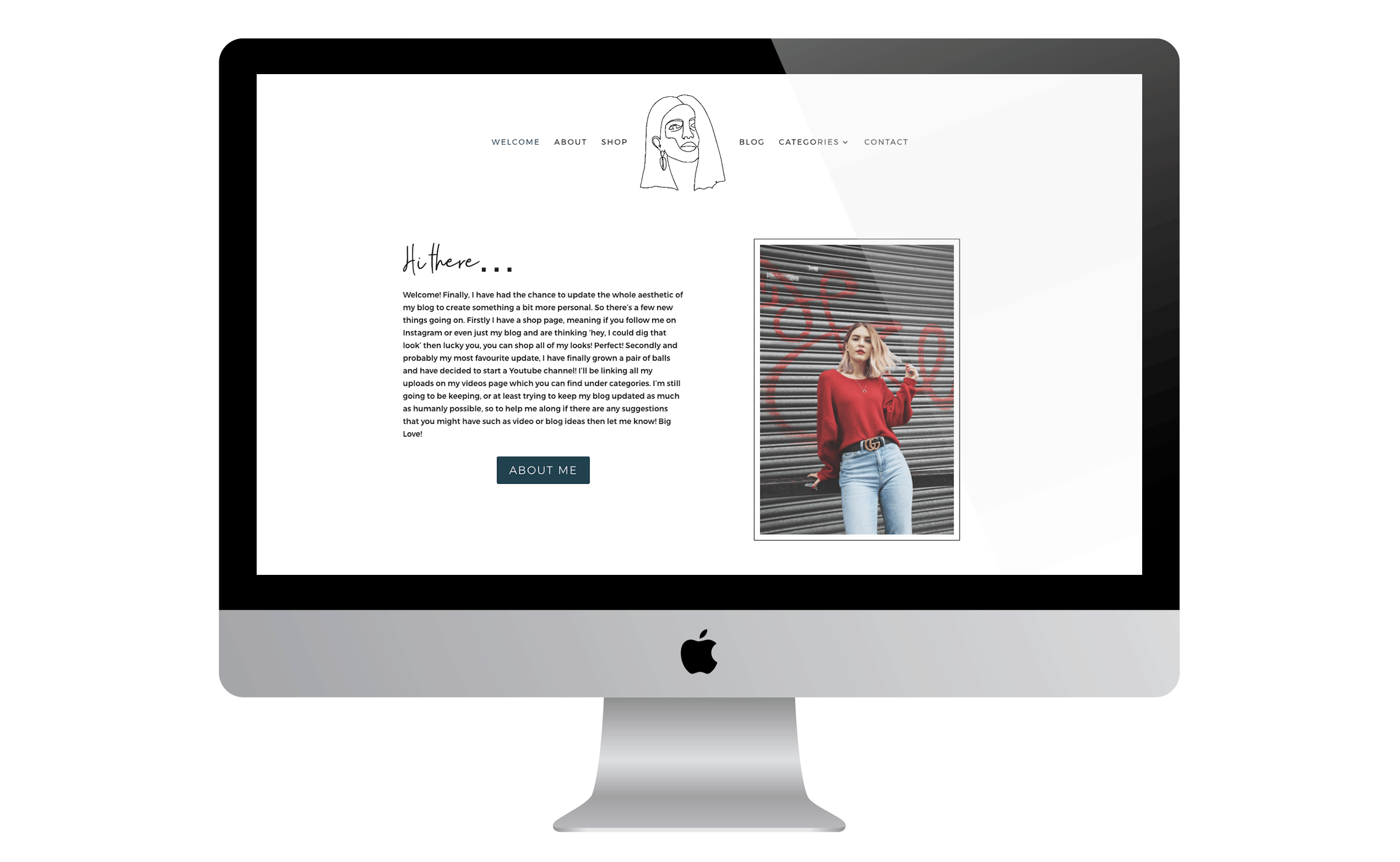 I'm the girl to help you
I've worked with life coaches, holistic practitioners, online stores, makers and freelancers. While they're all very different, they all have one thing in common… their websites and brands are what make the difference between a mediocre business that coasts by to a successful, professional-looking brand that people are drawn to. I have the knowledge and expertise to help you stand out from the crowd and make your brand work for you.
When you've got a business to run and clients or customers to think about, you don't need a website that's difficult to edit or update.
I want to take away that pain and frustration to give you a killer marketing machine that works for you and not against you.
The process
Fancy getting up and running in a matter of weeks?
Sure you do. You could have a website and brand done and ready to use in a matter of two weeks.
Lengthy questionnaires are boring and so impersonal, right? That's why I don't do them. Every business is different so why have the same questions for everyone? I'd rather get to know YOU. Let's have a chat or meet for coffee (and cake of course) to discuss your business, your short and long term goals, hopes and dreams, ideal clients and roadblocks. We'll work together to find the best tools to help you and your business achieve those goals and set a date for your website to be built. Then I'll give you some (fun) homework to do.
Don't let the word 'homework' scare you. This is going to be fun.
Once we've booked in the date for your build, you're going to have a few weeks to get everything ready so that when your date approaches, we're ready to hit the ground running.
I'll guide you through every step of the way so don't let this daunt you. We'll work together to create a beautiful Pinterest inspiration board for me to use during the brand and build stage. This is also a great time to get your website content together, plan your copy and book a photographer (if you need one).
I'll be checking in with your frequently to make sure you're on the right track with things.
I only work with one client at a time, so that when it's your turn, you've got my undivided attention and I'm focussed enough to give you the best experience I possibly can. We'll book a set period of time in the calendar, meet together online and we'll build the website together, right in front of you.
It's not just 'done for you', it's done with you. I'll make sure you get your hands dirty at this stage, uploading images, tweaking copy, so that when we hand over the website, you'll already feel right at home when it comes to editing it.
Open the champagne. It's launch time. I don't just get your site up and running, I make sure it's secure, safely backed up, and connected to your other online tools.
Then we tell the world!
I'll help you maximise the great PR you'll get from your shiny new website and give you some beautiful graphics to show it out, along with a brand guide and all of the design elements we create, for you to use again and again in your marketing.
Once your site is live, I'm your phone-a-friend. You'll receive live training during the build and at handover, and also a video recording of your website in action for you to watch over and over.
If you need to jog your memory about how to do something, you'll have a bite-sized video to help you. And if you get stuck, just drop me a line. I want you to love your website and be confident that you know how to use it and look after it.
Our relationship doesn't end when you launch your website. I offer a range of add-on services, from hosting to updates and backup.
I can also suggest great photographers, SEO pros, copywriters and paid ad experts.
And if you need a few extra hours' work, I'll book you in for a specific date and time and get it done for you quickly.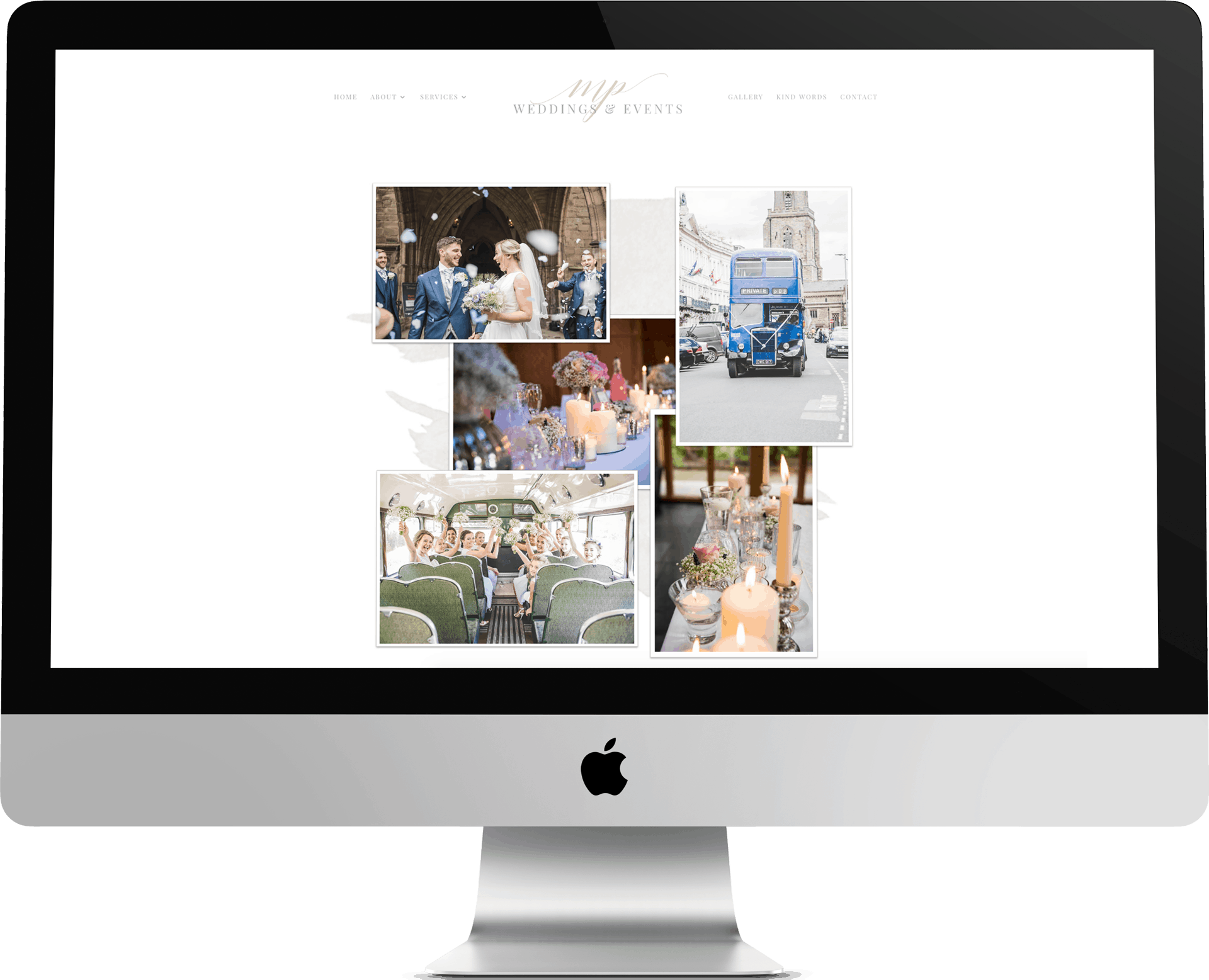 What does it cost?
I can work with you, whatever your budget.
Prices start from £999 for a standard website. I can let you know what we can achieve for the budget you have.
Because talking about money is #awkward, right? This way, you know where you stand.
No matter what you can afford, I can tailor a solution to suit your pocket and the stage your business is at.
Let's talk!
Get in touch to schedule a free 30 minute brand audit and chat about what I can do for your business today.
What everyone is saying about steffany...